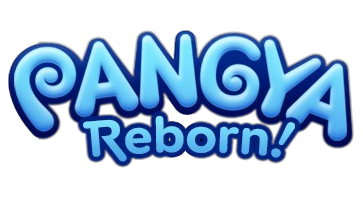 Hi my name is DraxTehGolfer.
I am a moderator for the Pangya Reborn server and I am here to expand interest and get the word out about this brand new Pangya private server.
It is called Pangya Reborn.
We are currently running the Season 8 server known as Pangya Fresh Up, the final season before Pangya Global ultimately perished, the only server that remains alive officially is Pangya Thailand.
To join our discord please use the following link.
We want a nice player count to keep the game gauged with interest.
To visit our website see below.
https://www.pangyareborn.com/index.php
Use the website to create your Pangya Reborn game account so you'll be able to login to the game.
Pangya Reborn is built off the Pangya JP client so it all needed translating or replacing, our Game Master known as Narwyn has been working diligently translating and replacing files from Japanese to English.
The server has not long been in development but in the short time it has come around in spades and offers everything Pangya Global did.
Here are the additions that make this THE best way to experience Pangya like the days of old in Pangya Global.
===EVERYTHING IS HERE===
[INSERT SMASH BROTHERS JOKE HERE]
Quite literally as the title says.
Every single mode from global is here.
Versus Mode
Match Mode
Practice Mode with Grand Zodiac practice
Tournaments
Special Shuffle Courses
Grand Prixs
Approach Mode
Pang Battle
Guild Battle
Grand Zodiac AKA Hole In One Mode.
For Global players for the first time you will able to experience the new course they added into Pangya JP and beyond after Pangya Global unfortunately met its end back in 2016. It is known as Mystic Ruins and it is a very challenging course and will test what you know about Pangya.
We are using a launcher to supply updates very similar to what Pangya Global did, minus GameGuard of course.
We are aiming to leave Beta state in May 2023.
We have been testing out all the above modes for any potential issues and so far we are happy with its progress that we are on point for our May launch window.
We at current state are offering a free to play and everything you see in the game, is earnable just by playing the game, no donations are required at this point in time but it may change if we need to support keeping the server alive.
There is much to say but at present i do not possess the time. Hope to see you on the tee!
-DraxTehGolfer [Moderation Team of Pangya Reborn]